`From Russia With Love` advertising campaign kicks in to gear
Following a relatively quiet release in the USA, now that the latest James Bond videogame "From Russia With Love" is shipping in the UK and Europe, the advertising campaign has got up to speed.
Television commericials in the UK feature a Q-like MI6 staff member explaining the benefits of the gadets in a mock-up Universal Exports facility.
Ads have also started to appear in print. Below is the lead advert seen across the globe.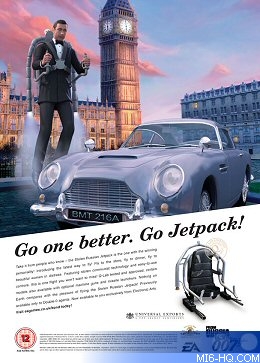 Thanks to `Kyvan` for the alert.
Discuss this news here...