Maria Menounos wins `Cyber Vixen` gaming award for FRWL role
Actress Maria Menounos has won the "Cyber Vixen Of The Year" gong at the annual Spike TV Video Game Awards 2005.
Menounos appears in the latest James Bond videogame "From Russia With Love" as Eva - sidekick and driver of villain Red Grant.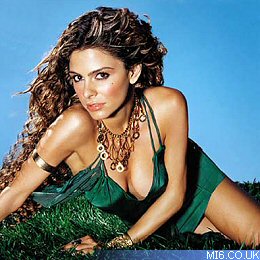 Speaking about her role in the game, she said: "I am honored to be a Bond girl and be a part of the Bond legacy. To star in a video game with Connery, the original Bond, is incredible."
"From Russia With Love" (VG) was
nominated in six categories
but failed to pick up any of the other awards.
Thanks to `JP` for the alert.
Discuss this news here...