Natasha Bedingfield talks about her Bond Girl role in `From Russia With Love`
Natasha Bedingfield stands on the cusp of mega-stardom - reports
The Sun
. Now, with her album going great guns in the States, she is finally able to take a step back and reflect on a whirlwind first year in pop.
She said: "It has been a mad year. I have done so many things in such a short space of time. It is crazy when so many dreams come true at once. I don't really believe it."
Away from music, Natasha's now embarking on a whole new career - as a Bond girl. She plays Elizabeth Stark, the daughter of the British Prime Minister, in the new Electronic Arts James Bond videogame From Russia With Love.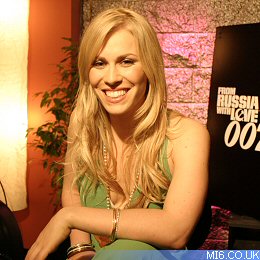 She explained: "It's really special because it has Sean Connery in it. What girl wouldn't say yes to being a Bond girl beside him?"
"I didn't actually get to record (my part) with him, but I would have loved to. I don't think I would have been able to act so well though. I would have been tongue-tied because I fancy him."
She adds: "I do a lot of screaming in the game and I think that's why they chose me for the part. As I'm a singer, I can really belt it out. I got quite into it. It was quite liberating to get in front of a microphone and just scream my head off."
The stunner was motion-captured for the game and looks just as sexy virtually as she does in real life. But she admits it was daunting to play a character who wasn't in the original 007 movie.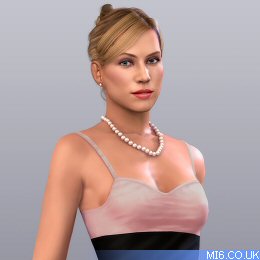 She said: "I'm a quiet posh girl, who gets kidnapped. So all I had to do was the screaming and speak in a bit more of an English accent. Proper English. It was a lot of fun.
"I really enjoyed the process of being put in the game. Because of the whole Lara Croft thing, it was quite cool to be an action figure. Not that I was doing much action. The action was all being done to me!"
Discuss this news here...