`Blood Fever` (Only Death Returns) available to pre-order in Germany
The second Young James Bond novel by author Charlie Higson is now available to pre-order in Germany.
The book is titled "Zurück kommt nur der Tod" in the German translation, loosely meaning "only death returns", and will be released in March 2006.
Click here to pre-order for 9.95 Euros
.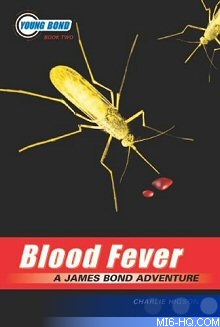 Blood Fever takes the young James Bond into even more dangerous territory than he encountered in the Scottish Highlands in SilverFin. Back at Eton, he discovers a secret, sinister Latin-speaking society with a mysterious link to the school. When he joins the school archaeology trip during the summer holidays on the Mediterranean island of Sardinia, he discovers a lot more about the disturbing cult. Along the way he encounters fearless pirates and blood thirsty art thieves, makes friends with bandits and is nearly eaten alive by mosquitoes...
Click here for full coverage of Blood Fever on MI6.
Discuss this news here...