Second Young Bond book `Blood Fever` out now in the UK
The second Young James Bond book by Charlie Higson, "Blood Fever", is officially released in the UK today.
Order from Amazon UK from only £5.59 (RRP £6.99)
The US release is due in June from publisher Miramax in a hardback edition.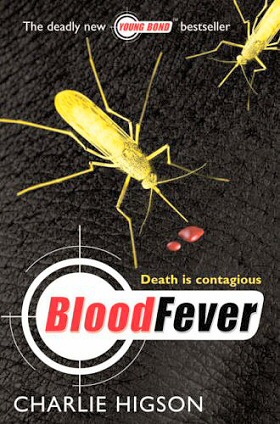 Capsule Synopsis
File Note: Strictly Confidential - Authorised Personnel Only. Subject: James Bond. Description: Age 13. Dark hair; blue eyes; tall for age; surprisingly strong; fluent French, good German. Essential components: A Mediterranean mystery. One kidnapped girl - feisty, blond, superfit Amy Goodenough, sister of James' best friend Mark. One villainous pirate - Zoltan Magyr. Mysterious Latin-speaking men lurking near Eton. One fast car.
Click here for full coverage of "Blood Fever" on MI6, including exclusive interviews with author Charlie Higson
.
Discuss this news here...