Sony PSP edition of `From Russia With Love` delayed in USA to April 4th 2006
The
Sony PSP edition of the latest James Bond videogame "From Russia With Love"
has been delayed in the USA, MI6 can officially confirm.
Originally scheduled for release on March 14th 2006, the USA shipping date has been pushed back a a couple of weeks to April 4th 2006.
The PSP incarnation of "From Russia With Love" (released on PlayStation 2, Xbox and GameCube consoles in November 2005), will be adapted to fit the small handheld platform. All driving and boat missions have been cut from the PSP port, but the good news is that the iconic jetpack missions remain. The PSP version will have 8 missions in total, each including mini-games.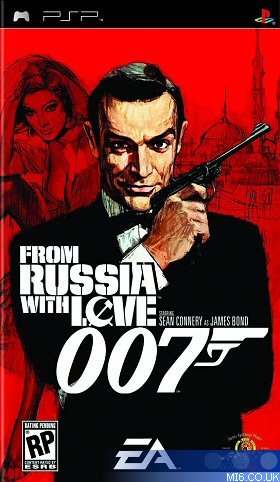 Click here for the full PSP preview on MI6, including screenshots, interviews and trailer videos.
Discuss this news here...