US paperback edition of `SilverFin` officially released today
The US paperback edition of the first novel in the Young Bond series by Charlie Higson was released today. SilverFin has sold over a third of a million copies worldwide. The US paperback is published by Miramax and retails for $6.99 USD.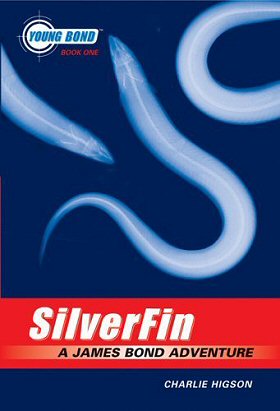 Click here to order from Amazon USA.
US Blurb
This thrilling prequel to the James Bond dynasty shows young James at boarding school at Eton in the 1930's, where he spent his formative years. Acclaimed British writer Charlie Higson, with the Ian Fleming Estate, writes an edge-of-your seat thriller that brilliantly plants the seeds to show how young James learns the skills that will eventually make him history's most formidable and suave super spy. The dark waters around a Scottish castle hold a sinister secret... SilverFin. SilverFin is deadly. SilverFin is the future. One man with a thirst for power will use it. whatever the cost. One boy stands in his way. His name is Bond, James Bond.
Click here for full coverage of SilverFin on MI6.
Discuss this news here...