EA ships From Russia With Love on PSP today in USA
Electronic Arts announced today that
From Russia With Love for the PSP (PlayStation Portable)
system has shipped and is on store shelves.
Making its debut as the first James Bond game on the PSP system, From Russia With Love gives players the opportunity to experience the timeless fiction of the classic Bond movie.
Invest in your character and customize the ultimate Bond for a whole new level of gameplay options, including an all new single player mode consisting of 8 exciting missions, multiplayer mode with ad-hoc wireless, 16 new Bond challenges, several new unlockable Bond villains and classic Bond gadgets and weapons.
Set in the original 60's Bond era, the game features movie-based missions as well as original, action-intensive sequences, a broad and deep variety of gameplay, social multiplayer experiences, gorgeous women, and classic, upgradeable weapons and gadgetry with modern mechanics. Sean Connery, the original Bond, reprises his role as the dapper MI6 agent in this innovative, retro-styled and highly anticipated console title from the infamous Bond franchise. This game has been rated T (Teen) by the ESRB.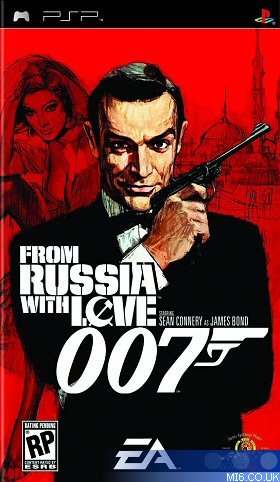 Click here to order from Amazon USA.
Discuss this news here...