Italian version of SilverFin released, new cover art
The first Young Bond novel by Charlie Higson - SilverFin - has been released in Italy with new cover artwork.
The 353 page edition by publishers Mondadori Junior Gallo has been translated in to Italian by Stefano Valenti, and retails for €8.00 Euros.
The new and exciting cover art is by Daniele Orizio, with Fernando Ambrosi as art director.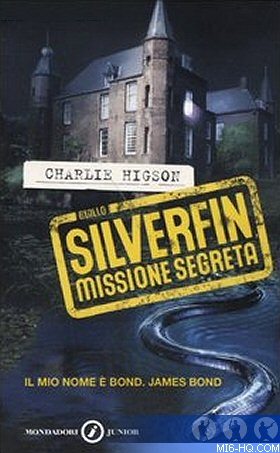 The rear of the jacket features a large version of the Young Bond logo and the regular blurb translated.
Discuss this news here...