Casino Royale features on latest Empire magazine front cover
Daniel Craig as James Bond 007 is the feature image on the
front cover
of the latest issue of Empire movie magazine in the UK.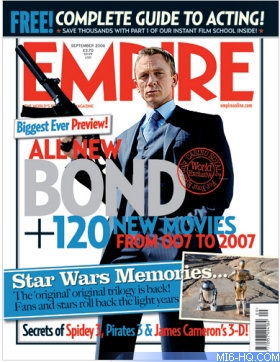 The magazine claims a "world exclusive" preview of the film (which magazine hasn't had one?) with fresh pictures of the production.
The Empire website is also hosting a new wallpaper featuring the cover image.
Click here to view.
Thanks to `JCRendle` for the alert.
Discuss this news here...