Cover art and details of French edition of Young Bond `Blood Fever`
Cover art and details of the French edition of the second Young Bond novel by author Charlie Higson have been revealed.
The French edition will be translated by Gallimard Jeunesse and will be released on 12th October 2006. Weighing in at 360 pages, the paperback will cost 9 Euro, but can be pre-ordered now from
Amazon France
at a discount.
The localised title for the French edition of Blood Fever, "La mort est contagieuse", translates to "Death is contagious".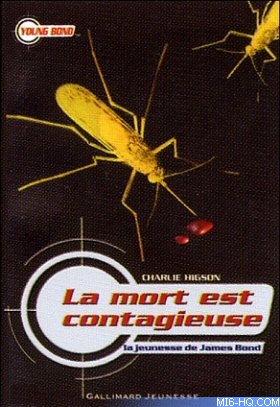 Above: French covert art for Blood Fever (jamesbond-fr.com)
Click here for complete coverage of Blood Fever and Young Bond on MI6.
Discuss this news here...