`You Know My Name` music video for Casino Royale now online
The new music video for "You Know My Name" is now online at the MTV Showcase website.
The song from the upcoming James Bond film "Casino Royale" by singer-songwriter Chris Cornell made its world premiere on MTV's "Making The Video" show.
Co-written by the film's composer David Arnold, the new song features an orchestral mix different to the first 'rock' version sent to radio stations last month. The music video features chronological clips from key action sequences in the film, many of which have not been shown before.
Fans in the USA can watch on the
MTV website
(the site restricts international viewers for "copyright reasons").
However, YouTube and other popular community websites are already hosting several instances of the video.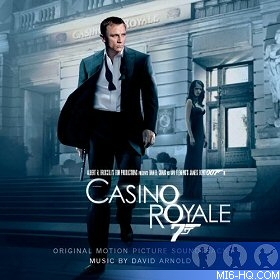 Order Soundtrack CD (Amazon USA)
Order Soundtrack CD (Amazon UK)
Click here to read an interview with David Arnold about scoring Casino Royale.
Thanks to `Moore` & `L_T_K` for the alerts.
Discuss this news here...