German edition of Young Bond 2 confirmed as `Goldenboy`
As MI6 exclusively
revealed back in September
, the German publisher for the Young Bond series by author Charlie Higson has decided on a localised title for the next book.
The third novel, due out in January 2007, is as yet untitled, but the German publisher has confirmed that the translated edition for their local market will be called "Goldenboy".
Previous German versions of Young Bond novels have been titled "Stille Wasser sind tödlich" (still waters are deadly) for
"SilverFin"
and "Zurück kommt nur der Tod" (death only comes back) for
"BloodFever"
.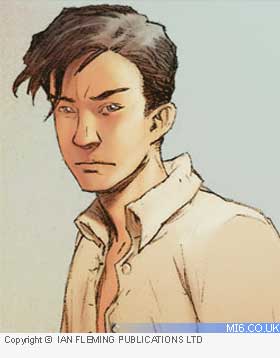 Above: Young James Bond in Blood Fever
Discuss this news here...