Cover art released for Young Bond 3 `Double Or Die`
MI6 can reveal the cover art for the new Young James Bond novel "Double Or Die". As
previously reported by MI6 back in August 2006
, the cover features a skull and cross bones.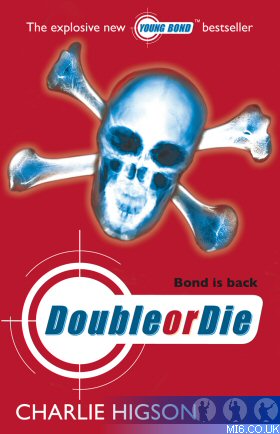 The title and cover of third Young Bond novel by Charlie Higson was unveiled in London today at the official book launch. "Double Or Die" goes on sale in the UK tomorrow.
Click here for
full coverage of "Double Or Die"
, and an
exclusive interview on the new book with Charlie Higson
.
Discuss this news here...