Giancarlo Giannini confirms return as Rene Mathis in Bond 22
Giancarlo Giannini
has confirmed he has signed up to reprise his role from "Casino Royale" in the 22nd James Bond film - due to start shooting in January 2008.
The Italian actor played 007's "ally"
Rene Mathis
in Daniel Craig's debut outing as 007.
Giannini confirmed to Italian magazine Il Giornale that he has signed up to Bond 22.
His character's motivations were left unclear at the end of Casino Royale, although Giannini is reported to have said that he will turn out to be one of the "good guys" after all. His double agent status will be used by Bond to reach to top of the organisation Le Chiffre worked for.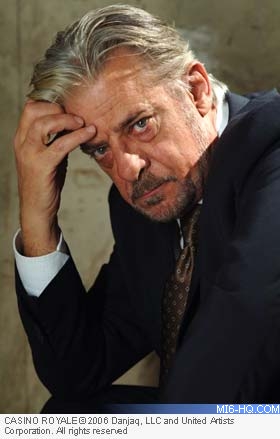 Thanks to `Pierce - Daniel` for the alert.
Discuss this news here...