`Double Or Die` drops to #2 in UK children`s best seller chart
The latest Young Bond novel by author Charlie Higson has dropped off the #1 spot in the UK children's bestseller charts after two weeks at the top.
According to
The Bookseller
, Double or Die is currently number two bestseller for children in the UK.
"High School Musical: The Book of the Film" moved from being #2 to #1.
"Double or Die" has also moved down from #12 to
#20 in the overall Top 50 best selling books in the UK chart.
Click here for complete coverage of "Double Or Die"
on MI6, including
exclusive interviews with author Charlie Higson
.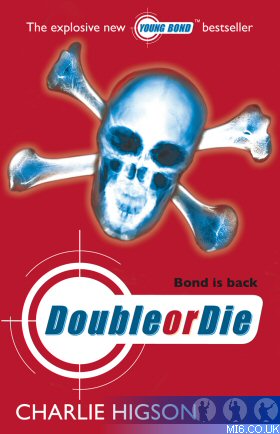 Thanks to `Stan` for the alert.
Discuss this news here...