Casino Royale sells over 100,000 copies on Blu-Ray in first week
With rumored first-week US sales of over 100,000 units, the 21st James Bond film "Casino Royale" easily topped Nielsen VideoScan's Blu-ray sales charts for the week ending March 18, outselling "The Departed" on Blu-ray (in its fourth week out) by a margin of 9:1 - reports
HighDefDigest
.
The 007 Blu-ray title, which was the first high-def movie to crack Amazon's top ten DVD best-sellers list, now appears poised to quickly become the format's most-owned title.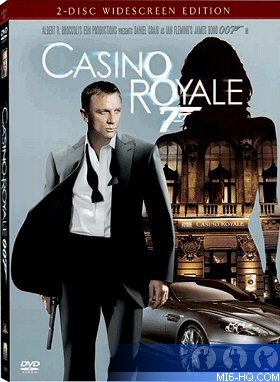 Click here for complete coverage of the Casino Royale DVD and Blu-Ray release on MI6.
And while Daniel Craig's debut outing as 007 seems likely to lead the Blu-ray pack for several weeks to come, format war watchers have begun shifting their focus to this week's dual-format release of "Happy Feet" for the latest in a series of head-to-head disc sales match-ups.
Discuss this news here...