Double Or Die audiobook delayed again in the USA to April 2008
The USA release date for the audiobook edition third Young Bond novel by author Charlie Higson has been delayed - again.
Amazon USA have listed the "Double Or Die" audiobook for release on April 22nd 2008 - a further delay of three months. Previously, it had been pushed from July 10th 2007 to January 22nd 2008.
Click here to pre-order and save.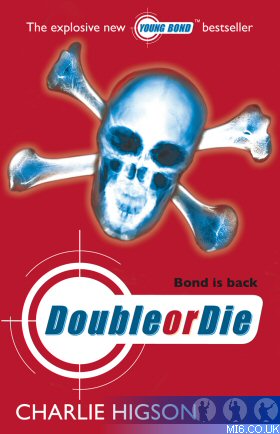 "Double Or Die" was first released in the UK on 4th January 2007, and the title was revealed a day before at the launch event in London.
Click here for complete coverage of Young Bond on MI6.
Discuss this news here...