Marc Forster rumoured as possible Bond 22 director. Tony Scott, Alex Proyas and Jonathan Mostow all linked too
The big rumour doing the rounds today, at least according to
Latino Review
, is that the director for the
22nd James Bond
film may be Marc Forster.
According to the report, Marc Forster, Tony Scott, Alex Proyas, and Jonathan Mostow all met on it for the job of directing the next Bond flick.
Forster is best known for helming "Finding Neverland" (2004). His recent directorial credits include "Monster's Ball" (2001), "Stay" (2005) and "Stranger Than Fiction" (2006).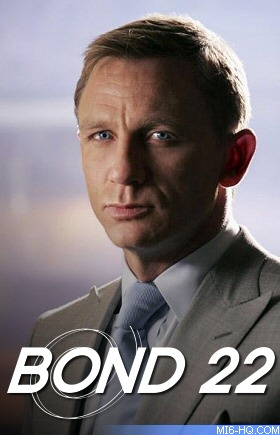 Produced by Michael G. Wilson and Barbara Broccoli (Eon Productions), BOND 22 (title to be announced) is scheduled for release November 7th 2008. Principal photography will start in January 2008, at locations to be announced. The draft screenplay has been handed in by regular scribes Neal Purvis & Robert Wade, with a story that will be a direct continuation of the events of Casino Royale. It will be British actor Daniel Craig's second outing as James Bond, following his debut film Casino Royale released November 16th 2006. Dame Judi Dench (M) and Giancarlo Giannini (Matthis) will also reprise their roles.
Thanks to `Pierce-Daniel` for the alert.
Discuss this news here...