Young Bond `Hurricane Gold` enters childrens bestseller charts at #2
The fourth and latest Young Bond novel, Hurricane Gold, has entered the official UK book charts at #2 in the children's category for the week ending 8th September 2007.
According to
The Book Seller
, Hurricane Gold sold just over 6000 copies in its first few days of release.
In the national chart of all book sales, the title ranked #48.
The official chart also notes that although the RRP for Hurricane Gold is 12.99, the average selling price was 8.86.
UK book seller Waterstones currently places it at #6 in their overall top sellers. Amazon UK rank it as the 33rd highest seller in their daily updated chart of all books sold (up from 38th earlier in the week).
Order Hurricane Gold - Hardback (Amazon UK)
Order Hurricane Gold - Audio CD (Amazon UK)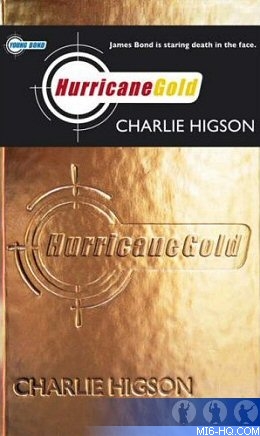 Click here for complete coverage of "Hurricane Gold" and the Young Bond series by Charlie Higson, including exclusive interviews with the author.
Be sure to post your opinions and discuss the new book in the MI6 Forums - the largest James Bond discussion site on the web.
Discuss this news here...