Writer Paul Haggis gives status update on the Bond 22 script, gadgets and Italy
Writer Paul Haggis slipped a few more tidbits about the status of upcoming 22nd James Bond film last night.
Appearing on "The Late Late Show" with Craig Ferguson on CBS (USA) to promote his new film "In the Valley of Elah", Haggis was quizzed about his work on the new 007 movie.
When asked how far along he is in re-writing the first draft script by Neal Purvis & Robert Wade, Haggis said, "I am on page 45". This is "no where near" half way, according to Haggis, which indicates Bond 22 may have a long running time akin to "Casino Royale".
He joked that "shooting doesn't start until December, so I have plenty of time", and hinted that traditional Bond gadgets may come back in the new film - "they might, they might, but I won't tell you", he teased.
Haggis revealed he is heading to Italy to get some writing complete. "It's nice that people can't get you on the phone. Because they're 9 hours behind [in Los Angeles] I can get a lot done".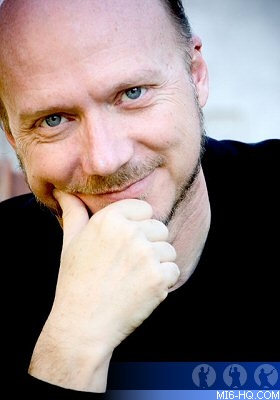 Above: Writer Paul Haggis
Click here for complete coverage of Bond 22 on MI6, including exclusive pre-production diaries.
Discuss this news here...