Young Bond `Hurricane Gold` falls out of the UK top 10 childrens books
After spending its first two weeks of release in the #2 spot in the UK's official children's bestsellers chart, the latest Young Bond outing "Hurricane Gold" has slipped out of the top 10.
In its sixth week of release, sales for Charlie Higson's fourth Young Bond novel fell to the #11 spot in the UK childrens book chart (figures for October 15th).
"Hurricane Gold" is currently #32 in the Waterstone's UK childrens chart (down from #8 in week 3), and over at Amazon UK the book as slipped from #42 to #78 in their hourly-updated top selling book list.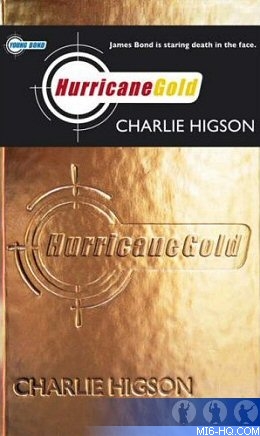 Click here for complete coverage of "Hurricane Gold" and the Young Bond series by Charlie Higson, including exclusive interviews with the author.
Be sure to post your opinions and discuss the new book in the MI6 Forums - the largest James Bond discussion site on the web.
Discuss this news here...