Mathieu Amalric cast as villain in Bond 22 according to reports
Fox News claims that Mathieu Amalric, the probable Oscar nominee from Miramax's "The Diving Bell and the Butterfly," has been cast as the villain for the next James Bond film. That was the word Thursday at a lunch for "Diving Bell" director Julian Schnabel and Amalric.
MI6 recently reported that in late October, dozens of actors were being tested for the role opposite Daniel Craig in Bond 22.
MEDIA RUMOUR
Roger Friedman for
Fox News
:
Even though sources insist it's true, Amalric would neither confirm nor deny. Since his "Diving Bell" character communicates through blinking, I thought of asking him to do just that — one for yes, two for no — but thought better of it. Anyway, expect a formal announcement shortly. This is a done deal.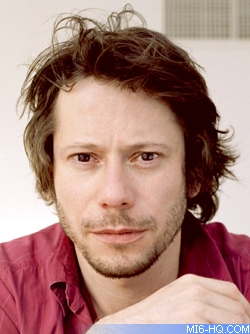 For the untitled Bond movie's director Marc Forster, Amalric is a brilliant choice. He's a youthful looking 42-year-old overnight sensation, an independent French film director who only started seriously acting in films at age 30 and has suddenly been thrust into a hot career.
So what does he want to do? "I want to direct my next film," he told me over lunch at Brasserie Ruhlmann in Rockefeller Center in New York City.
Of course, it was hard to finish a conversation with Mathieu (pronounced Matthew) because women, one after another, wanted to come over and "just say hello." Then, you know, they don't leave.
"It's like a dream," Almaric said to me between visitations.
So who is this guy? Mathieu Amalric's got a very French father who lives in Corsica with his second wife, and a Polish-Jewish-French mother in Paris.
He looks a little bit like a young Roman Polanski, which makes sense because the mother comes from the same village as "The Pianist" director.
And even more ties: Polanski's beautiful wife, Emanuelle Seigner, plays Amalric's ex in "Diving Bell." (The film also features the sensational Marie-Josee Croze.)
He got the part of French Elle magazine editor Jean-Dominique Bauby thanks to producers Kathleen Kennedy and Frank Marshall, who produced Steven Spielberg's "Munich." If you remember, Amalric was the breakout actor from that movie. He played the rich, young French arms dealer who worked with his father (Michael Lonsdale) from their chateau. When Schnabel was looking for an actor to play the part of Bauby, who was rendered paralyzed from a stroke but still managed to write a book, Kennedy and Marshall suggested Amalric.
Let me say this: if Mathieu Amalric isn't nominated for an Academy Award for Best Actor, then something is really wrong. His performance is nothing less that stunning, a miracle. He belongs in a group with John Cusack ("Grace Is Gone"), Johnny Depp ("Sweeney Todd"), Philip Seymour Hoffman ("The Savages") and Daniel Day-Lewis ("There Will Be Blood"). As Bauby he manages to take what could have been maudlin and makes it full of life.
Don't worry that he's French. This is no Roberto Benigni. Even though "Diving Bell" is told mostly in French, the actor's English is just fine. He lived in Washington, D.C., from ages 5-8 because his father was a journalist on assignment. Mathieu is already in demand from the TV talk shows for interviews. And all this is a little strange for him.
"The Oscars are a big deal?" he asked at lunch. "It will help the film?"
He is not kidding.
"Diving Bell and the Butterfly" is not a depressing movie, by the way. It's life affirming, and gorgeously crafted by director and famed artist Julian Schnabel.
Ronald Harwood, who won the Oscar for "The Pianist" and also wrote "Being Julia" and "The Dresser," did the screenplay. They all deserve nominations. And if they don't get them, well, then, when Amalric is schooled in James Bond he can threaten to blow up the Academy.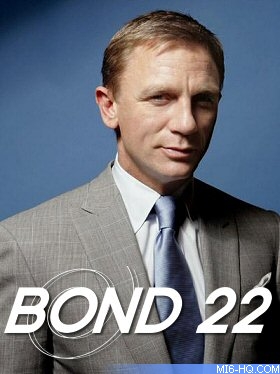 Click here for full coverage of Bond 22 on MI6, including all the latest on the Bond Girl casting news, as well as exclusive pre-production diaries.
Thanks to `Pierce-Daniel` for the alert.
Discuss this news here...