Third Young Bond novel `Poker Fatal` published in France
The
third novel in the Young James Bond series - Double Or Die
- has been released in France this week under the title "Poker Fatal".
Author Charlie Higson
revealed the
title "Double Or Die" after a vote
for the English edition in January this year. It was the first time fans had a part in selecting a title for a James Bond book.
The French edition, which has been fully translated, is published by Gallimard Jeunesse.
Originally planned for October, "Poker Fatal" was finally released on November 15th 2007, retailing for 9 Euros.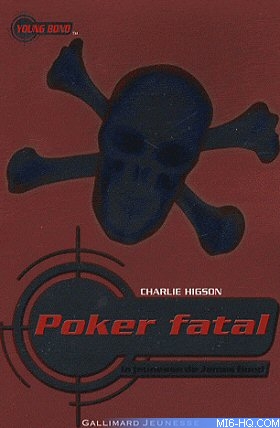 Above: Cover artwork for the French edition (note - due to metallic details the supplied scanned image appears differently)
Discuss this news here...