French edition of Hurricane Gold to be titled `Menace sur l`Eldorado`
The French edition of the fourth Young Bond novel
"Hurricane Gold"
will be titled "Menace sur l'Eldorado" (Menace on Eldorado).
According to Fnac.com, the French-translated version of Charlie Higson's novel will be published once again by Gallimard Jeunesse.
"Menace sur l'Eldorado" is scheduled to be released in France in April 2008 and will retail for 9 €.
The cover artwork is yet to be revealed, but may be similar to the forthcoming UK paperback edition (below).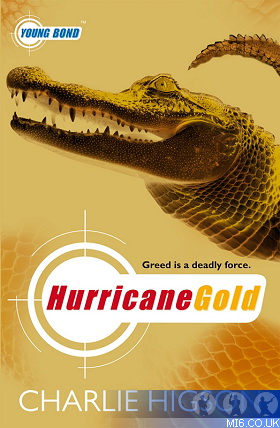 Discuss this news here...