`SilverFin` graphic novel slips release date yet again to 2nd October 2008
The first Young Bond graphic novel, to be based on author Charlie Higson's debut in the series - "SilverFin", has seen its release date slip again, and again...
Originally scheduled for
late 2006
, and then
May 2008
, the last information from IFP on the planned release
pushed it back to 4th September 2008
. It has now slipped yet again to
2nd October 2008
.
Click here to pre-order from Amazon UK
The delay will no doubt disappoint some fans, especially as the previous release date of September 4th 2008 would have been a bombastic day for Young Bond, as the fifth and final novel is due for release on that date.
Regular Young Bond artist Kev Walker will be supplying the illustrations for the SilverFin graphic novel, and adapting author Charlie Higson's best-seller to the format.
Click here for the Kev Walker interview on MI6.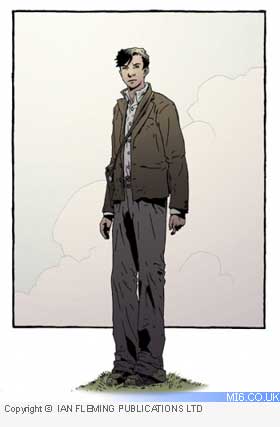 Discuss this news here...