Microsoft calms rumours of GoldenEye return, magazine article slammed
Microsoft has cooled rumours that the classic James Bond videogame "GoldenEye 007" could be re-released in an updated version for the Xbox Live Arcade.
The heat comes from an
article in the new issue of Xbox World 360
- on sale Wednesday - which claims to have the scoop on the project.
But Microsoft officials told
MundoRare
yesterday, "The story planned by Xbox World 360 is based entirely on rumour and speculation. Unfortunately, we were never contacted by the publication to confirm information or participate in the story in any way, as we would have confirmed that we do not have the necessary rights to release GoldenEye on Xbox Live Arcade."
Despite these statements, the magazine still insists it has quotes from Microsoft in the upcoming article.
In a snippet from the new issue, Xbox World 360 released this today: "Explosions and flame effects have been remade from scratch, and rows of trees and new in-game objects add a sense of presence to areas without affecting gameplay. The atmospheric changes are most apparent when playing the Jungle level, where every tree and plant has been rebuilt. Where a green wall at the edge of the arena fenced you in on the N64, now the wall has been removed and a new wall of foliage has been set several metres beyond the original boundary..."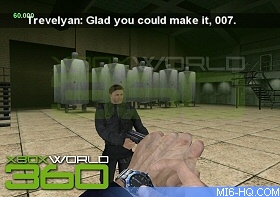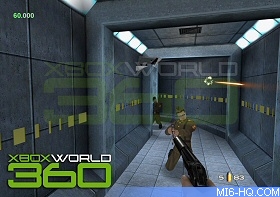 Thanks to `BritishChap007` & `Saint` for the alerts.
Discuss this news here...