Reasons behind `The Battle For Bond` book being banned are revealed
As
previously reported by MI6
, Tomahawk Press has been forced to pulp a title containing details of a plagiarism case involving James Bond author Ian Fleming, following a request from the Fleming estate - reports
The BookSeller
.
The independent publisher was due to deliver copies of The Battle for Bond by Robert Sellers to the Fleming Trust's lawyers for pulping yesterday [Thursday]. The book covers the 40-year legal battle over the rights to the screen version of James Bond.
It was published in June 2007, and Tomahawk publisher Bruce Sachs was contacted by the Fleming Trust's lawyers, Olswang, in September. They claimed that a number of court documents published in the book constituted a breach of copyright, and requested that the book be pulped.
Sachs maintains that the publication of the documents in the book can be justified through fair use. However, he said that he cannot afford to fight the case, so he had no option but to deliver the 300 remaining copies to Olswang this week. "It's a shame because it is a really important piece of James Bond history," Sachs said.
Paul Stephens, head of intellectual property at Olswang, said that the letters formed part of the literary archive belonging to the Fleming Trust. "Because they formed part of the estate, we asked Tomahawk to stop publishing the book," he said. He added that the papers did not form part of the public record of the case, so could not be used.
Tomahawk will publish a second edition of the book this May. It will remove the contentious documents, and move all pictures into a dedicated section at the centre of the book. It will also include a new introduction outlining why a second edition had to be published. "The intention is to aim the book not only at film academics and Bond fans, but the general public as well," Sachs said.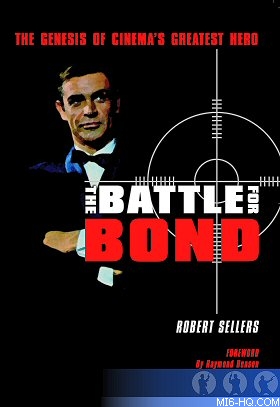 Book Extracts (MI6)
Book Preview (MI6)
Discuss this news here...