`Quantum of Solace` short story collection heading to the USA
As
MI6 previously reported
, Ian Fleming Publications are re-releasing all of the James Bond short stories in an anthology titled "Quantum of Solace: The Complete James Bond Short Stories".
The collection was originally only thought to hit UK bookshelves. Amazon have confirmed that the title will also be available in the USA.
Click here to pre-order.
Penguin will publish the collection in paperback for £8.99 in the UK and $15.00 in the USA. It will be released on May 29th 2008 in the UK along with the reissue of 14 Ian Fleming novels in hardback, a day after the Ian Fleming centenary. US readers will have to wait until August 26th 2008.
Click here for a complete preview on MI6.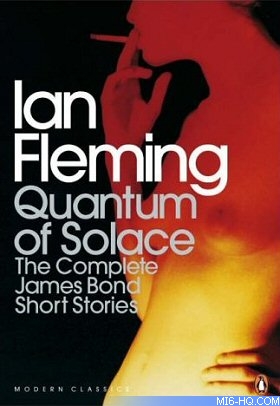 Discuss this news here...