`GoldenEye: Rogue Agent` classified as Xbox 360 compatible
The 2004 videogame
"GoldenEye: Rogue Agent"
, produced by Electronic Arts as a spin-off from their 007 licence at the time, has been classified as compatible for Microsoft's next-gen Xbox 360 console.
News comes via the official compatibility list maintained by
Xbox.com
"Rogue Agent" was slammed by the critics and suffered some of the worst sales for a modern Bond game.
The smash-hit 2002 game
"James Bond 007: NightFire"
featuring the likeness of Pierce Brosnan as 007 was previously announced as being Xbox 360 compatible.
Both titles are available for $19.99 on the Xbox "Platinum" label.
GoldenEye: Rogue Agent - Mission
A James Bond title with a spin - if you can't join the British secret agent, beat him! Playing as a disgraced former 00 agent released from Her Majesty's Secret Service for "reckless brutality", cross paths with established characters from the Bond universe like Odd Job, Goldfinger and Scaramanga in this audacious take on the first person shooter. With missions based around locations from the Bond films, including the streets of Hong Kong and Dr. No's underground base in the Caribbean, embark on a battle for control of the most fearsome criminal organisation in single player mode, or just take on your friends in the superb split screen multiplayer mode.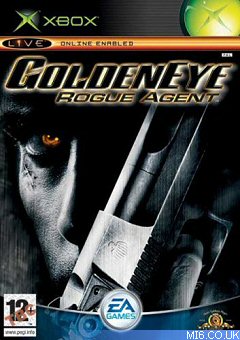 Thanks to `Gordon` for the alert.
Discuss this news here...