`Quantum of Solace` wrap party held on Saturday night, David Arnold confirms
007 composer David Arnold has revealed that the wrap party for the new James Bond film "
Quantum of Solace
" was held on Saturday night (21st June 2008).
Speaking on the Jonathan Ross show on BBC Radio 2 yesterday, Arnold confirmed the traditional wrap event was taking place later that day.
Reports last week
confirmed
that principal photography for Daniel Craig's second outing as 007 was close to completion. The final scenes were being shot at Pinewood Studios.
When asked whether he had started work on the score yet, Arnold said, "I've been on it for a while and Marc Forster's directing. It's different to the last one obviously but it's an extension of the last one so it carries on where the last one finishes. It's very exciting."
To listen to the BBC interview online,
click here
and select "Listen Again" and fast-forward to 18:12:00.
David Arnold
has scored the last four Bond outings: "Tomorrow Never Dies" (1997), "The World Is Not Enough" (1999), "Die Another Day" (2002) and Casino Royale (2006).
Click here to read MI6's exclusive five-part interview with David Arnold discussing his work on Casino Royale.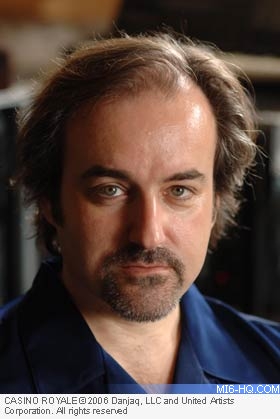 Discuss this news here...