`GoldenEye 64` voted sixth best videogame of all time
"
GoldenEye 64
" for the Nintendo 64, first released in 1997, has been voted the sixth best videogame of all time by an extensive survey carried out by
Game.co.uk
.
Over 100,000 votes were cast, and James Bond was only one of two film franchises represented in the top 100 (Star Wars had entries at #58 and #68).
Not to be confused with EA's lacklustre GoldenEye: Rogue Agent, GoldenEye 007 was an FPS which was notable for being vastly innovative as well as having one of the greatest multiplayer modes in history.
Top 10
1 Call of Duty 4 (Multiformat)
2 Zelda Ocarina of Time (N64)
3 Final Fantasy VII (PSone)
4 Grand Theft Auto IV (Multiformat)
5 Super Mario 64 (N64)
6 007 Goldeneye (N64)
7 Halo 3 (Xbox 360)
8 Metal Gear Solid (PSone)
9 Half Life 2 (Multiformat)
10 Gears of War (Multiformat)
Check out issue #2 of
MI6 Declassified
magazine for an in-depth article on the making of "GoldenEye 64".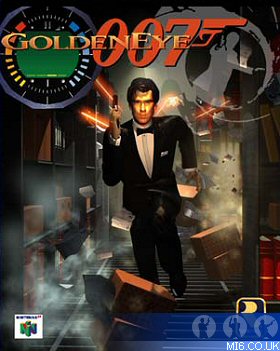 Discuss this news here...