`The Moneypenny Diaries: Final Fling` out now in paperback
The third and final novel in
The Moneypenny Diaries
trilogy, "Final Fling", was released in paperback in the UK yesterday.
Following on from "Guardian Angel" (2005) and "Secret Servant" (2006), "Final Fling" combines the excitement of a cold war spy thriller with the mystery of a contemporary detective story.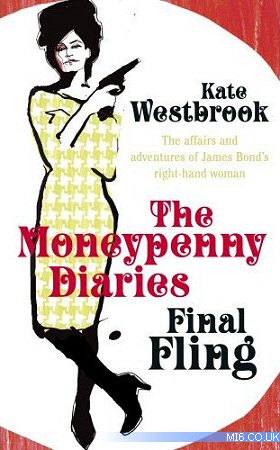 Click here to order online (Amazon UK)
Dr Kate Westbrook is the editor of The Moneypenny Diaries. Ten years after the death of her aunt, Jane Moneypenny, Kate inherited an extraordinary legacy: the journals that show that Ian Fleming's novels are far from fictional... Kate Westbrook is also the pseudonym of award-winning Moneypenny Diaries author Samantha Weinberg, who has worked extensively as a journalist in South Africa and the UK. She is also the author of several internationally best-selling works of non-fiction, including "Pointing From The Grave", which won the 2003 CWA Gold Dagger for non-fiction.
Click here for complete coverage of the Moneypenny Diaries on MI6
.
Discuss this news here...