`Another Way To Die` rises in UK singles charts
"Another Way To Die"
, the title song to the new James Bond film "Quantum of Solace" by Jack White and Alicia Keys, has risen in the UK singles chart.
The song entered the UK Top 40 Singles Chart at #26 on downloads alone following its digital release on 19th September. It remained in that slot for its first three weeks on sale, but "Another Way To Die" had slipped down to #27 last week.
A CD single of "Another Way To Die" was released on 20th October 2008, just days before the world premiere, which helped to boost the chart rankings.
The song is now back up to #18.
The release of "Quantum of Solace" in theatres may see an increased interest in the track. The next chart will be released tomorrow (Sunday 1st November 2008).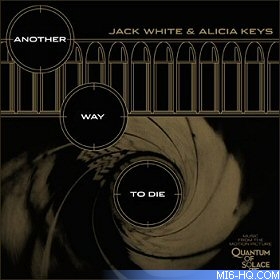 Discuss this news here...