`Quantum of Solace` videogame released in USA
Activision's debut 007 digital outing "
Quantum of Solace: The Game
" has been officially released in the USA today (Tuesday 4th November 2008).
The game is available for the PS3, Xbox 360, Wii, PC, DS and PS2.
A special collectors edition was released a few days earlier.
Click here to order online
.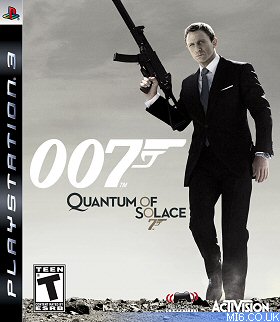 Mission
Enter the world of international espionage with that most famous of agents: James Bond. Based on the Casino Royale and Quantum of Solace films, this hard-hitting game delivers all the intense action and suspense you expect from the Bond franchise. Join 007 for dangerous and deadly intrigue across far-flung locations as you experience high-octane action that leaves you both shaken and stirred.
Discuss this news here...