Jessica Biel auditioned for `Quantum Of Solace` role
Jessica Biel has revealed to
The London Paper
that she auditioned for the latest James Bond film. The part? Well, it sounds a lot like Agent Fields. The role was ultimately filled by British actress Gemma Arterton.
"I auditioned for Quantum of Solace," Biel said. "I actually had a good audition. It was that sexy, "I'm cool and I'm going to pretend like I really don't like you, but I'm definitely going to sleep with you." Maybe next time. We'll see."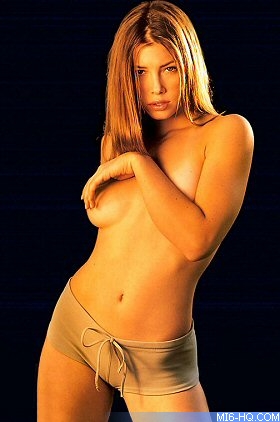 It's not the first brush with 007 for Biel.
Back in 2005, the actress was considered for a role in the EA videogame
"GoldenEye: Rogue Agent"
. Without Bond as the lead character in the game, EA turned to Pussy Galore's backstory to add some glamour to the proceedings - taking the character to before 007 had turned the pilot away from Goldfinger's organization. As Honor Blackman was well into her 70's, the idea was to recast the character with a young actress to supply likeness and voice. The top choice for the role was then 22-year old "Blade: Trinity" star Jessica Biel , but how far this idea progressed before it was eventually scrapped is unknown. In the end, EA elected to re-voice the classic characters (with the exception of Christopher Lee who provided his voice for Scaramanga), and maintain the original actors likeness for the digital character models.
Work on the first treatment for "Quantum"s successor, Bond 23, is expected to begin in January. It may not be until 2011 until fans get to see Daniel Craig fill 007's shoes for a third time.
Discuss this news here...