`Quantum of Solace` released in USA and Canada today
The 22nd James Bond film, "
Quantum of Solace
", was released in the USA and Canada today.
The opening in North America comes two weeks after the film debuted in the UK.
"Quantum" amassed $161m by the end of its second weekend internationally. Only three countries saw the film in its first week: UK, France and Sweden.
MI6 projects "Quantum" will earn around $200m in North America over the course of its box-office run. That would surpass "Casino Royale" totals in the USA of $167m as Craig's first outing under-performed in theatres but has been tremendously popular on DVD and Blu-Ray - priming the market for his second adventure as 007.
Australia, Spain, South Africa and Japan are the last major territories that have yet to see "Quantum". Japan will wait the longest with its release date set for 24th January 2009.
Click here for complete coverage of "Quantum of Solace" on MI6.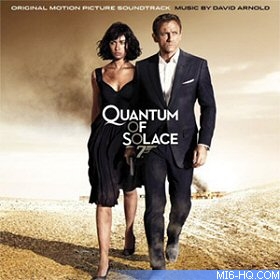 Discuss this news here...