`Devil May Care` wins at British Book Awards 2009
The latest James Bond continuation novel, "
Devil May Care
" by Sebastian Faulks, has landed the Sainsbury's Popular Fiction Award at the
2009 British Book Awards
.
Released in May 2008 to commemorate the centenary of Ian Fleming, "Devil May Care" beat the following nominees:
The Outcast - Sadie Jones
Thanks for the Memories - Cecelia Ahern
Things I Want My Daughters to Know - Elizabeth Noble
This Charming Man - Marian Keyes
Upon release, "Devil May Care" became Penguin's
fastest ever selling hardback novel
.
Fans in the UK can then tune in to WatchTV at 8.00pm on Sunday 5th April 2009, to see the award ceremony.
BBC News
has footage of the guests arriving at the event.
Sebastian Faulks arrived at the ceremony in a vintage Bentley with Tuuli Shipster, the model who features on the cover of the book.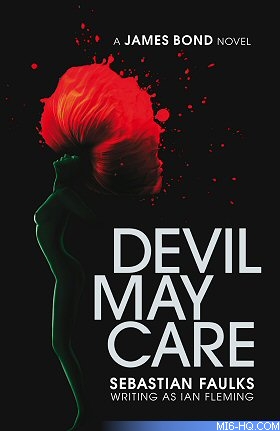 Discuss this news here...