`Devil May Care` paperback released in North America
A mass market paperback edition of the latest James Bond continuation novel "
Devil May Care
" was released today in the USA and Canada.
The novel by Sebastian Faulks was penned to celebrate the Ian Fleming centenary last year, and became Penguin's fastest selling hardback ever.
The mass market paperback was published today (19th May 2009) by Vintage - a subsidiary of Random House - retailing for $7.99.
A trade paperback edition was released a week earler (12th May 2009) for $14.00, also under the Vintage imprint.
Order Mass Market Paperback (Amazon USA)
Order Trade Paperback (Amazon USA)
The art for both editions was
unveiled in late November
.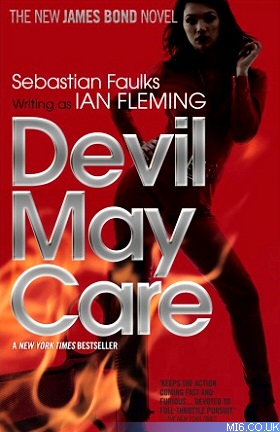 Discuss this news here...