`Devil May Care` narrowly misses highest new entry in UK chart
The rise in temperatures across the UK has brought to an end the recent market resilience. Over past five weeks year-on-year spending on books has been in the black, but the latest sales figures from Nielsen BookScan show that last week the market fell 8.2% when compared with the same week in 2008 - reports
The Bookseller
.
In total £25.4m was spent through Nielsen BookScan's Total Consumer Market in the week ending 31st May, down 5.4% week-on-week, and down 8.2% year-on-year when £462,000 was spent on the hardback edition of Sebastian Faulks'
Devil May Care
(Penguin 007) alone. Stripping this title out from the data would see spending down 5.4% year-on-year.
The mass-market edition of Faulks' James Bond novel joins the Official UK Top 50 in 14th position this week, with a 12,609 part-week sale, 2,636 copies short of this week's highest new entry, Sheila O'Flanagan's Someone Special (Headline Review), which débuts in 6th place. Patricia Cornwell's Scarpetta (Sphere) and Dan Brown's Angels and Demons (Corgi) stay rooted to the top of the charts, despite week-on-week sales declines for both of 28%.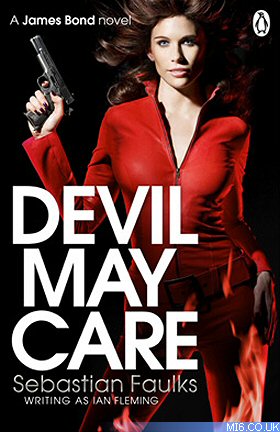 Discuss this news here...