`Agent` videogame details revealed by `Grand Theft Auto` studio
Among the many big announcements at E3 2009 was the reveal of Agent, a PS3 exclusive title coming to you from Rockstar, the folks who brought the world the Grand Theft Auto series. Details on the game were kept quiet with only its logo on show (below), but news has broken on the secret agent title via an
interview
with publisher Take-Two's CEO Ben Feder.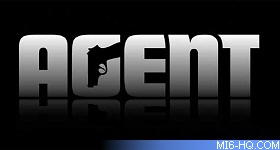 Asked about "Agent" and how it would compare to the Grand Theft Auto series, Feder said: "It's a completely different storyline, there is completely different character development. It's a game about espionage, set in the 1970s. GTA is obviously more about an urban experience, a typically rags to riches experience. Very, very different storylines, very different character development. It's going to be very fresh for gamers."
The game is in development with Rockstar North, the studio that delivered Grand Theft Auto IV last year. They claim the game will have the same impact on gaming as the original GTA.
As well as "Agent", Sony PS3 users will also get the online spy MMO "The Agency" next year.
The news may be unsettling for Activision, who hold the licence to create official games based on the James Bond series. Their second game is scheduled to be released in early 2010 and could face stiff competition from the two rival spy titles.
Also today, Activision CEO Bobby Kotick issued a hollow threat to drop support of the PS3 unless Sony drops the price of the console to boost game sales, citing high development costs and low returns.
Discuss this news here...