MGM to slash James Bond Blu-Ray prices in USA
Word is that MGM will be reducing the price of the existing
James Bond Blu-Ray box sets
in the USA to help stimulate sales.
Volumes 1-3 of the James Bond Blu-ray Collection will slide from its original SRP of $89.99 down to $69.99 USD. Each 'volume' is a triple pack of 007 titles also available individually on Blu-Ray.
Amazon.com is already aggressively discounting the box sets from $89.99 down to $49.99 - just $16.16 per movie - which is less than the same titles on Ultimate Edition DVD, and less than the proposed future pricing.
Click here for discounted buy-now links via Amazon.com
.
The new $69.99 SRP is set to kick-in on 1st September 2009 in the USA.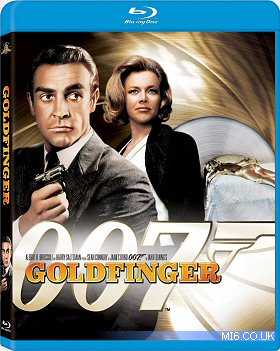 There have been no announcements on the schedule of the remaining nine James Bond films yet to be released on Blu-Ray, although news last year indicated the studio would have all 007 movies out in high-def by the end of 2009.
Thanks to `Tim` for the alert.
Discuss this news here...