September is `Octopussy` month on MI6
This month, MI6 celebrates Roger Moore's all time high outing as 007 in "
Octopussy
".
The 1983 James Bond film saw an up-tick in US box-office revenues compared to the previous outing, and marked the penultimate mission for the series longest running 007 actor.
Throughout September, MI6 will publish a wide-range of articles covering many aspects of the production that scooped $183.7m worldwide.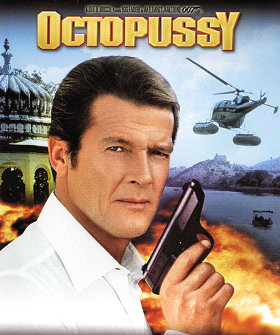 Mission
A power hungry Soviet general plots to oust the American military forces from Europe by detonating a nuclear weapon in West Germany and laying the blame on the United States. To stop him, Bond forms an unlikely alliance with an international jewel smuggler - the mysterious and beautiful Octopussy.
Discuss this news here...