November is `Live And Let Die` month on MI6
This month, MI6 celebrates Roger Moore's debut outing as 007 in "Live And Let Die".
With Sean Connery's return to the tuxedo only temporary for "Diamonds Are Forever", EON were once again faced with the task of recasting the most famous spy in the world - and Roger Moore's timing was perfect.
Throughout November, MI6 will publish a wide-range of articles covering many aspects of the production that scooped $126.4m worldwide and kicked off the longest run of any actor in the role.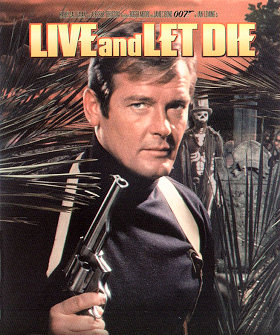 Mission
James Bond is on a manhunt from Harlem to the Caribbean to find and defeat the evil Dr. Kananga before he can flood the world with massive shipments of heroin.
Discuss this news here...