January is `The World Is Not Enough` month at MI6
This month, MI6 celebrates Pierce Brosnan's third outing as 007 in "The World Is Not Enough".
With an action-packed 18th adventure that was selling well at the box office, EON Productions and MGM looked to ride on that success, producing a 19th Bond film before the turn of the millennium. This time Michael Apted would helm the production and the film would rely on a character-driven plot to fuel the adventure.
Throughout Janurary, MI6 will publish a wide-range of articles covering many aspects of the production that scooped $352m worldwide and rounded off another decade of 007 flicks.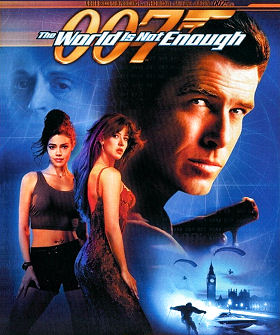 Mission
When 007 is assigned to protect an oil heiress, he is catapulted into a passionate, adrenaline-charged adventure that pits him against one of his most deadly adversaries: Renard, a ruthless anarchist whose total imperviousness to pain makes him a virtually unstoppable enemy.
Discuss this news here...