'The Man With The Golden Gun' is MI6's movie of the month for February
This month, MI6 celebrates Roger Moore's 1974 outing as 007 in "The Man With The Golden Gun".
After "Live And Let Die" successfully ushered the third man to play 007 in as many pictures, "The Man With The Golden Gun" cemented Roger Moore in the role he would pursue for another 11 years. Incidentally, the 9th 007 adventure would be the last co-produced by Harry Saltzman and Albert Broccoli, with the latter taking full control of the series for "The Spy Who Loved Me".
Throughout February, MI6 will publish a wide-range of articles covering many aspects of the production that took a slim 97.6m worldwide.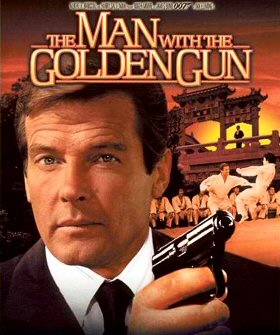 Mission
Assassin Francisco Scaramanga, known as "The Man With The Golden Gun", has stolen a device which will allow him to control solar power for criminal purposes. Bond is assigned to stop him, but Scaramanga's Golden Gun has 007 in its sight.
Discuss this news here...