Jesper Christensen will not return as Mr White - 'James Bond movies are sh*t'
Jesper Christensen will not be reprising his role as the villainous
Mr White
of the Quantum organization in the
next James Bond film
, the 23rd in the series. Not just because his character is unlikely to feature in the story, but also because the Danish actor lashed out at the predictability and quality of the two films he appeared in opposite Daniel Craig.
Speaking to press ahead of Friday's premiere of his new film "A Family" at the Berlin film festival, Christensen said that he is happy that his "interlude as a villain in the James Bond series is over."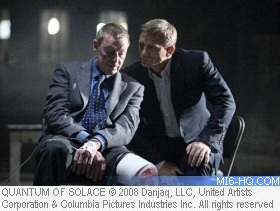 Explaining his position, Christensen said: "Today, I admit that I regard [
Casino Royale
] and [
Quantum of Solace
] as really shit. All the people die in them, so two movies are enough for me."
His reasons also extend to his personal goal of maintaining two career tracks, one in Danish film and the other in foreign films, mostly English-language. "After such a role, I typically like to wait a year before there comes the perfect offer for a Danish film. I say no to a great deal of offers, because I want to avoid force feeding audiences with Jesper Christensen."
Bond fans may still see more of Mr White though, as the original ending for "Quantum of Solace", which was cut by director Marc Forster, will likely see the light of day on a future DVD release. In it, Mr White and the shadowy Guy Haines are confronted by James Bond.
An exclusive still from the cut scene can be found in
MI6 Declassified magazine
issue #4.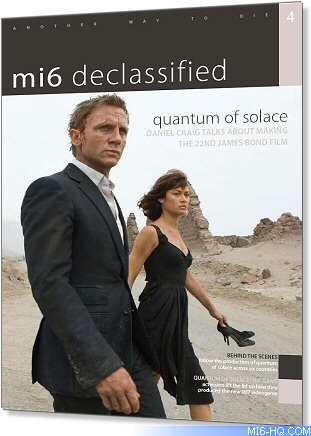 Thanks to `Zeki` for the alert.
Discuss this news here...