Roger Moore to accept Cinema Retro award on Christopher Lee's behalf at Fanfest
Due to last-minute contractual obligations, Sir Christopher Lee is regrettably unable to attend the award ceremony at The London Film Museum on Saturday April 24th.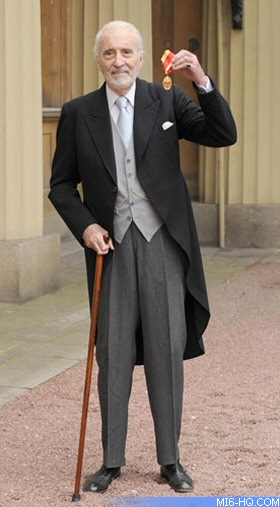 However, his life-long friend – and on-screen adversary in The Man With The Golden Gun – Sir Roger Moore, has graciously agreed to accept the award on the veteran actor's behalf.
Sir Roger has also agreed to discuss his career as James Bond on stage, and take part in a brief Q&A session too. Sir Roger was the recipient of Cinema Retro's lifetime achievement award in 2008.
Discuss this news here...