Daniel Craig in 'Flashbacks of a Fool' on Blu-Ray this month
Anchor Bay Entertainment is looking to show James Bond fans a different side of Daniel Craig in high-definition with the release of "Flashbacks of a Fool" on Blu-Ray later this month.
Daniel Craig delivers a startling performance as Joe Scott, a washed-up Hollywood star adrift in a haze of sex, drugs and squandered fame. But when he receives news of the sudden death of his childhood best friend, Joe flashes back to his younger self (played by Harry Eden of Oliver Twist) in his small English seaside village and the summer of innocence and tragedy that would change his life forever. Olivia Williams (The Sixth Sense), Claire Forlani (CSI:NY) and Eve co-star in this powerful drama about love, loss and one man s journey to redemption, executive produced by Daniel Craig and featuring songs by Scott Walker, David Bowie and Roxy Music.
"Flashbacks" will be released in the USA on Blu-Ray on 25th May 25 2010.
Click here to pre-order (Amazon USA)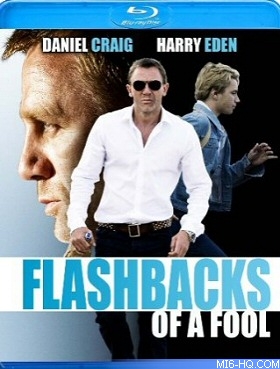 Discuss this news here...