Industry analyst predicts underwhelming sales for a 'GoldenEye' Wii exclusive
Activision's heavily rumoured
GoldenEye Wii remake
will release to "underwhelming" sales, 'respected' industry analyst, Michael Pachter has predicted.
Speaking to
CVG
, the Wedbush analyst argued that a GoldenEye game on Xbox 360 by Rare would have a "better chance" than the Eurocom-developed Nintendo game seemingly leaked last week.
"Given the track record of 'hardcore' Wii exclusives, I would bet that sales are underwhelming," Pachter told CVG. "It's a funny thought to resurrect a 10 year-old brand - maybe longer - and keep it a Nintendo exclusive. It is unlike Activision to do an exclusive, and I am particularly surprised that they would do it with Goldeneye."
He added: "I completely agree that most of the original audience is pretty hardcore, and think a Rare game on the 360 would have a better chance. Perhaps this is all due to the James Bond license, but... a Wii exclusive is odd."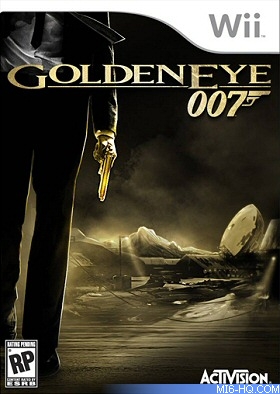 MI6 Note: If Patcher had done any research on the recent history of attempts to revive the classic "GoldenEye 007": title, he would know that Nintendo nixed the release of a refreshed version for Xbox Live Arcade (completed by Microsoft) and said the game should only ship for a Nintendo platform. Nintendo share rights to the game with original developers Rare, who were acquired by Microsoft. Activision have exclusive worldwide rights to release 007 videogames. It is expected that Activision will officially announced the Wii and DS release of a re-imagined "GoldenEye" at E3 next week, for release in November. The game is understood to be in development at Eurocom and n-Space.
Discuss this news here...